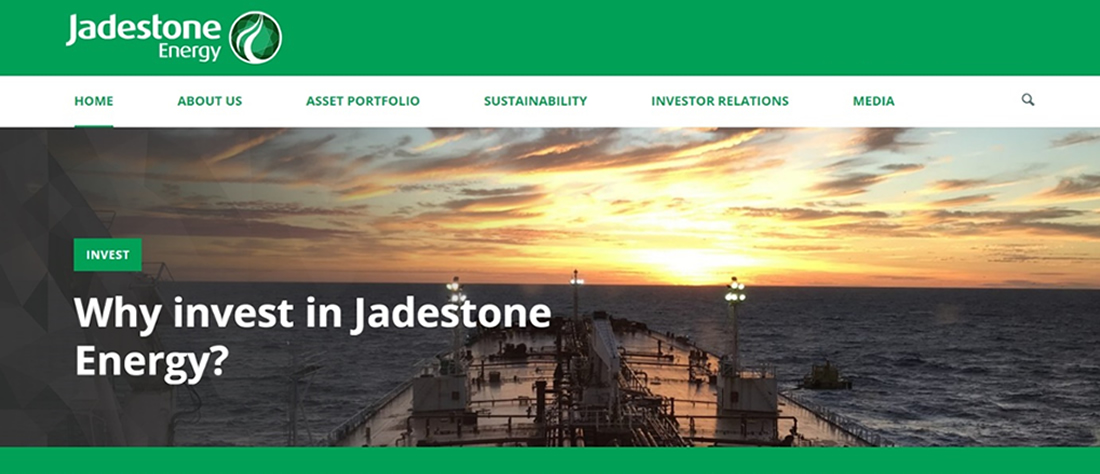 Headlines say Sterling edges higher this week and all stock picks are a mix of 78% BUY, 10% HOLD and 12% SELL.
1. BUY Jadestone Energy
Top stock pick this week is BUY Jadestone Energy by Gary Newman in ShareProphets with a tip performance of 10%.
Jadestone Energy is an upstream oil and gas company in the Asia Pacific region. Jadestone owns 100% operated interests in the producing Montara project and the Stag oilfield, offshore Western Australia. Jadestone also has interests in other projects in Vietnam, Indonesia and the Philippines. Jadestone Energy is headquartered in Singapore, has its principal technical team in Kuala Lumpur and country operational offices in Perth, Jakarta and Ho Chi Minh City. Jadestone Energy is listed on the AIM market of the London Stock Exchange with the ticker JSE.
Jadestone Energy share price launched at 35p in 2018, hit an all0time high of 107p in 2022 and is now at 34p.
Last month it reported an issue with the floating oil tanker in the Montara field. Given this was the second set of issues in relatively short succession, questions were raised about the quality of the repair and inspection of the last issues and Jadestone Energy share price 'tanked.' View the RNS of that announcement here.
Anyway Jadestone released an announcement that everything is back on track however Newman pointed to concerns about cash at bank given company plans to deploy a new rig at a different site (currently running behind schedule). Overall, he seems cautiously optimistic but also casts light on what can be seen as the poor management of the company having been in a cash rich position to now almost in debt and an equity raise, which has annoyed investors.
Two out of two analysts say BUY is Stockomendation they are Gary Newman and Jefferies and there are no active short positions open.
2. BUY Crest Nicholson
Second interesting stock pick this week was BUY Crest Nicholson Holdings by Berenberg with a tip performance of 6%.
Crest Nicholson Holdings PLC is a British housebuilding company that is listed on the London Stock Exchange. It has a market capitalisation of £436.76m and operates in England and Wales. It builds a range of homes from apartments to family houses, as well as some commercial premises.
Crest Nicholson issued a trading update August 21, 2023 that announced: lower full-year profit guidance to £50m, down from £73.7m, due to worsening trading conditions and lower sales rates; a strategic review of its operations, including a potential sale of some of its assets and a reduction of its land bank; and maintained its dividend policy of paying 40% of earnings as dividends, but said it would review this in light of the strategic review. Read the full update here.
Crest Nicholson share price launched at 265p way back in 2013, rose to an all-time high of 623p in 2017 and is now at 183p.
Five out of five analysts each have different ratings on the housebuilder, they are: Berenberg with BUY, Barclays with EQUAL WEIGHT, Russ Mould says HOLD, UBS says SELL and Chris Bailey says AVOID. There are two active short positions open, see those here.
3. BUY Assura
Second interesting stock pick this week is BUY Assura by Royston Wild in The Motley Fool with a tip performance of 3%.
Assura PLC is a healthcare facility REIT (Real Estate Investment Trust) that develops, owns and manages primary-care properties in the UK. It specializes in buildings for general practitioners, diagnostic and treatment services. It is listed on the London Stock Exchange and is a constituent of the FTSE 250 Index.
Assura plc published a notice of dividend on August 31, 20231 that announces the next quarterly interim dividend of 0.82 pence per share to be paid on October 11, 2023 to shareholders on the register on September 8, 2023 read the full notice here.
In addition, the healthcare real estate company has started construction on new NHS ambulance hub and has maintained its track record through third quarter, read more about that here. You can find more Assura reports and presentations here.
Two out of four analysts in Stockomendation say BUY they are Royston Wild and Shore Capital with Sumayya Mansour saying ADD and HSBC with HOLD. There are four active short positions currently open, more about that here.
UK Fund Manager Short Positions
See which UK Fund Managers are betting against your investments by accessing current & historical short positions on UK companies showing you which fund manager has shorted which company and by how much.
Join Now
Think you can pick stocks? Play the June league UK Share Picking game FREE : uksharepickinggame.co.uk

Disclaimer: The contents of this article should not be considered financial advice. Pricing data correct as at 31st August 2023.